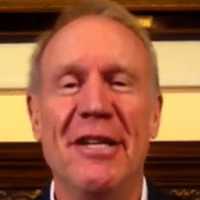 All the cool kids are doing it… and now Governor Bruce Rauner is, too.
Rauner took part in his first Facebook Live question-and-answer session Tuesday, responding to questions that were submitted online through Facebook and Twitter and screened by staffers.
The governor announced the creation of a 51 member commission to make plans for Illinois's bicentennial in 2018… and discussed his hopes for pension reform, greater school choice, and term limits.
Answering your questions on my first Facebook Live!

Posted by Governor Bruce Rauner on Tuesday, September 20, 2016
Tags: